RachelXXX
Denne modellen er
På nett
Frakoblet
20, Tyren
Sist logget inn:
09.12.19 22.34.38
Send tips
Fan Boost
Flytt modell til 1.-plass
Om du klikker på knappen flytter du RachelXXX til førsteplass på hovedsiden i 60 sekunder. I løpet av denne perioden vil modellens chatterom bli mye mer synlig, og utrolig populært! Et varsel om denne handlingen vil vises i chatten, og med det kunne ses av modellen og andre deltakere i chatten. RachelXXX kommer garantert til å sette pris på dette, og bli utrolig takknemlig!
Kun premium-brukere kan dra nytte av denne funksjonen:
VIP - én gang hver 10. dag.
DIAMOND – 1 gang i døgnet.
EXCLUSIVE – 3 ganger i døgnet.
at work again... let's get in trouble together [ bathroom striptease on phone 860 tokens remaining!! ]
Passordbeskyttede gallerier
Viktige detaljer for RachelXXX
| | |
| --- | --- |
| Kjønn | Kvinne |
| Seksuell preferanse | Lesbisk |
| Alder | 20 |
| Høyde | >150 cm - 160 cm [5' - 5'3"] |
| Vekt | 46 - 55 kg [100 - 120 lbs] |
| Hår | Blond |
| Øyne | Blå |
| Etnisitet | Hvit/Kaukasisk |
| Språk | Engelsk |
| Kjønnshår | Barbert |
| Byste | Mellomstore |
| Rumpe | Mellomstore |
Hva som gjør meg kåt
Getting spoiled and showing off
Om meg
Forever working, want to try to get me in trouble?
Hva som absolutt ikke tenner meg
People who waste my time or lie...
Hva vi gjør på webkamera
Arbeidstid for RachelXXX
| | |
| --- | --- |
| Mandag | 04.00 – 08.00 |
| Tirsdag | 04.00 – 08.00 |
| Onsdag | 05.00 – 06.00 |
| Torsdag | 04.00 – 08.00 |
| Fredag | 04.00 – 08.00 |
| Lørdag | 06.00 – 08.00 |
| Søndag | 06.00 – 08.00 |
Am I Really At Work?
Yes lol, I am really at work...
This is why my mic is muted and why I might not pay attention to you all of the time...
Don't worry though, your tips won't be lost on me, I will see that you tipped... If I'm in the middle of something at the time and I don't get react, I will send you a message once I am available :)
Since I am camming from work, there are a few rules...
1. No demanding me to do anything (especially without tips)
2. Please don't ask to hear my voice... If you are interested in doing something fun, tip for my Snapchat so we can schedule something
3. Please be patient, I would love to do whatever you requested but there might be someone else in the same room
4. Please do not spam the chat, unless you want to spam with tokens (which I'd be more than glad to reward)
Thank you for being understanding with me,, I can't wait to see everyone more often!
1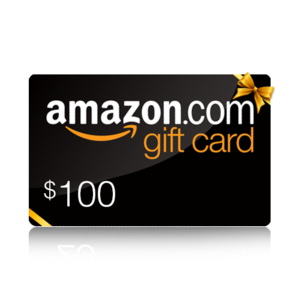 Want to earn a special place in my heart almost instantly? Here it is... Buying me a gift card from Amazon gives you a pass to get almost anything you'd like including a photo set! If you're really into fetish shoots and you would like me to create some content for you, this would be your best choice :)
Les mer
2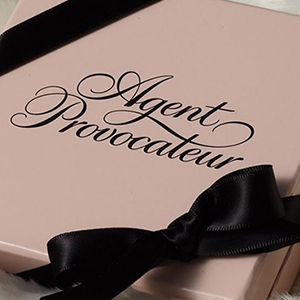 Agent Provocateur Gift Card €500
If you REALLY want to spoil me, here's a gift card that can get me a sexy lingerie set... I promise I'll send you pics of me in them before any one else will get a chance to see ????
Les mer
3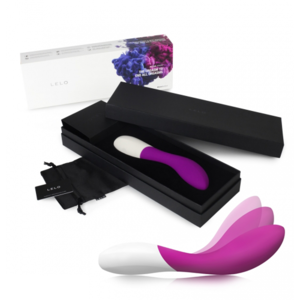 Lelo MONA Wave™ Deep Rose
Want me to moan for you? Besides tipping during a show, this is a surefire way for me to orgasm for you! ????
Les mer
Snapchat Giveaway!!!
Hi everyone,
If you've been around for a while, you've probably noticed that I haven't been as active as I would like to be... No worries, nothing big is going on, I've just been really busy trying to find a place to live and move into. Now that I'm most of the way settled back in, I'd like to start promoting my shows more on Snapchat so everyone can be notified before I go on!
I also want to have a way that I can interact with you guys and spoil my top tippers...
In order to get more fans onto my Snapchat, I've decided to hold a public giveaway contest... If we can hit my goals while I'm online, I will give my Snapchat username to everyone in the room. In order to help make this fair to my tippers, I will personally send you my username if we hit the goal and you helped contribute towards it!
**This doesn't mean I'll send my username to every person that tips a single token 😜**
So does getting my Snapchat for free sound fun? Great,, even better... Anyone who pays for my Snapchat (500 tokens) will also get some free pics/vids from me on Snapchat!!
For my King Tippers, check out my goal prizes! I'm offering personal content for everytime I hit a goal...
I look forward to seeing all of you!!!
Wanna keep up with me off the platform?
Miss me already?
Follow me on instagram, it's free plus you get to keep up with all of the projects I'm working on!!
---
My username is @lilmissrj, go give me a follow 💕
^.^